About Molly
Education and Experience
Molly received a B.A. (Spanish Literature) from University of Iowa- Iowa City. Molly continued on to finish her second Bachelors in Nursing (BSN)at University of Portland. After practicing as a labor and delivery nurse for 3 years, she decided to further her medical training in Chinese medicine by following her passion in complimentary medicine. She continued her studies for her Master's of Science in Oriental Medicine from Southwest Acupuncture College in Boulder, CO.
Advanced Training and Current Practice
Practitioner Education, Certification, and Experience
Molly received her Masters of Acupuncture and Oriental Medicine degree from Southwest Acupuncture College in July 2005 in a 4 year, 3000 hour program that included more than 1000 hours of clinical practice. Molly has been in private practice since graduating.
She received her Colorado State certification and license in August 2005, as a Diplomate of Acupuncture and Traditional Chinese Medicine (this includes Acupuncture and Chinese Herbology) by the National Certification Commission of Acupuncture and Oriental Medicine (NCCAOM).
During her schooling, Molly spent time at the International Training Center studying acupuncture in Beijing, China in 2002.
In 2005, Molly mentored with Soma Glick, L.Ac. in Pediatrics. Since that time, pediatrics has continued to be one of her specialties. Molly has helped organize Pediatric seminars and attended continued seminars held by Soma. Molly also attended a Pediatric- Integrative Medicine seminar in 2008 and a Pediatrics course with Bob Flaws in 2007.
Molly also attended a seminar with Dr.Tan in 2005, this training helped hone her skills dealing with treatment of pain. In 2015 continued treatment of pain management studies, Molly studied with Matthew Callison, a Sports Medicine seminar focused on treatment of pain with motor points.
Molly went on to study Toyohari , a non-insertion Japanese style of acupuncture, for a 9 month training in 2006. Molly has continued her studies with various adjunctive seminars in Functional Medicine with Apex Energetics and Energetix studying the use of supplements and homeopathics. In addition, Molly did an Allergy Elimination Training with Devi Nambudripad in 2008 and Modules 1 and 2 with the International BodyTalk Association in September 2010. Molly also took an Acupuncture and Cancer Care course with Memorial Sloan-Kettering in 2012.
Molly is always expanding her health care knowledge with her passion for being a life long learner and knowing that expansion of thought will continue to make her a better practitioner and therefore, provide her with more tools to help guide her patients to a better state of health. Molly finished a mentorship with Marlow Brooks, L.Ac. from 2012 to 2016, studying Five element Theory and Acupuncture, bridging the gap between Traditional Chinese Medicine and the ancient spiritual wisdom of the medicine. This mentorship lead to an interest in Shamanic Studies and Molly went on to study with the Foundation of Shamanic Studies and the Sacred Stream in Berkeley. Molly incorporates journey work into her sessions as needed or with interest in connection to the spirit world and one's personal empowerment and highest self. This interest lead to a certification in Medical Intuition with the Practical Path in 2020-21. 100 hour program learning the tools with a 60 hour practicum reading clients. This enables Molly to intuitively read client's energetic fields to access more information about a health issue. Molly uses Applied Shamanic Healing with the medical intuitive reading in order to access healing to what lies at the root of the issue.
Molly taught Pediatric Acupuncture and was a Clinic Supervisor at Southwest Acupuncture College from 2010-2014. Molly continues to maintain her Colorado state nursing licensure.
Colorado Licensed Acupuncturist — #1136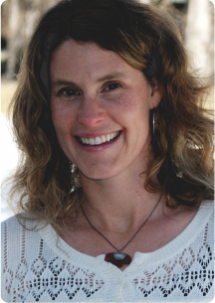 Three cheers for Molly! I truly believe she and her students at SWAC are the reason we avoided an adenoidectomy for my youngest (and figured out that he shouldn't have dairy).
- E.M.
Lily was a different kid after you worked on her. School today, thank you. You really have a healing gift.
- M.D.
A huge thank you and hug for treating Grayson today. You are amazing. So gifted, calm and present.
- E.A.
My son's words say it all, "Mom, when do I get to go back to Molly's?"
- K.G
Overview
Creating Balance
Traditional Chinese Medicine (TCM) has been used to help people heal for over 3,000 years. TCM consists of Chinese herbal medicine and acupuncture. Acupuncture is based on a model of energy that consists of fourteen different energy pathways called meridians that cover the entire body. These meridians are like rivers and they carry Qi (pronounced "chee") throughout the body to nourish and support every organ, gland, cell and tissue.
Qi is our vital energy; without Qi our heart would not beat. Qi exists in every living being. Like a circle, the ow of Qi is continuous and connects all parts of our bodies to make a whole.
Disharmony occurs when the ow of energy is unbalanced in one or more of these meridians or our organs; therefore, blocking the continuous ow. TCM aims to remedy these factors and restore balance so that our bodies can ow in harmony.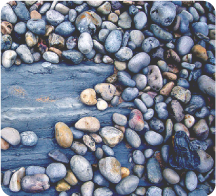 The Art of Acupuncture
TCM recognizes that disease ensues when an imbalance or blockage of Qi exists. Acupuncture supports the ability of the body to gently balance the Qi. rough the use of needles at different acupuncture points, or energy reservoirs located on the meridians, the body has an innate ability to heal itself.
The needle insertion is rened to an art that minimizes discomfort. Thee needles are very thin (thinner than a hypodermic needle) and barely felt when inserted and manipulated. A dull, achy sensation is often felt and sought after by the acupuncturist, but is not uncomfortable. Acupuncture tends to be a relaxing experience.
Safety is very important and all needles used are sterile, disposable and for one-time use only.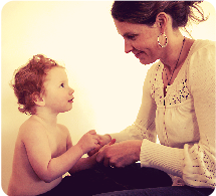 Conditions to be Healed
The World Health Organization (WHO) recognizes acupuncture and Traditional Chinese Medicine as effective treatments for the following conditions:
Respiratory disorders: allergies, asthma, bronchitis, sinusitis, rhinitis, coughs, common colds & flu
Gynecological disorders: fertility problems, menstrual problems, menopause, morning sickness, prenatal & postpartum care
Gastrointestinal disorders: constipation, diarrhea, indigestion, IBS Circulatory disorders: hypertension, palpitations
Urogenital disorders: urinary tract infections, incontinence
Bone, muscle, joint & nervous system disorders: back pain, carpal tunnel pain, bromyalgia, migraines, muscle strain, sciatica, tennis elbow, osteoarthritis, neck & shoulder pain, chronic pain
Ear, nose, throat & eye disorders: dizziness, facial palsy/tics, gingivitis, halitosis, tonsilitis, tooth pain, trigeminal neuralgia
Emotional & Psychological disorders: anxiety, depression, PMS, insomnia, stress, SAD
Addictions: alcohol, drugs, smoking
Supportive therapy: chronic fatigue, general "tune-ups"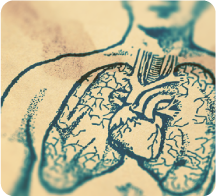 Treatments and Techniques
The course of treatment varies from person to person. Depending on how chronic the condition is, relief can be immediate or require months of treatment. Each patient has an individual case. A disease occurring in two different people will not necessarily be approached in the same way because TCM diagnosis is specic to each case. Diagnosis is based upon evaluating your personal condition by asking questions about your past and present health history, taking your pulses, observing your tongue, and palpating various parts of your body for tenderness and temperature changes.
After making a diagnosis, one or several techniques will be applied:
Acupuncture Needles: in, sterile, stainless steel needles are applied to specific points on your body to balance the flow of Qi. Molly also uses a style of Japanese Meridian Therapy called Toyohari. Balancing meridians is done with a  non-insertion silver needle. This style requires careful attention to pulse reading and balances pulses with root treatments.
Moxibustion: Moxa (an herb known as mugwort) is burned above the skin, is safe practice helps harmonize and tonify the Qi.
Electric stimulation: A low-level electric current is applied to the acupuncture needles to move stagnation in painful areas of the body.
Bodywork: A combination of Sotai (Japanese physical therapy), Shiatsu (Japanese acupressure) and Tuina (Chinese pressure massage) is used in conjunction with acupuncture to aid the healing process.
Cupping & Gwasha: Glass cups are applied to your body with suction to help move blood and Qi in the supercial layers where stagnation or pain exists. Gwasha uses a jade tool to gently scrape or rub the skin over a problem area to move Qi and blood.
Chinese Herbal Medicine & Diet: Chinese herbs support, strengthen and build the health of your body. Often used as a form of internal medicine, herbs can also aid external ailments. e formulas are extremely well balanced with the fewest side effectspossible. ey are often used to supplement acupuncture or in situations when acupuncture is not the best option. Suggested dietary changes based on the energetic of food can help alleviate conditions. Often dietary changes can supplement health and healing better than anything else.